Technology solutions to help businesses and societies flourish
Build Your Ultimate IT services Roadmap with Hatigen
Team Hatigen is a combination of strategic vision, top talent and diverse experiences coming together to create a path-breaking combination of services that are set to revolutionize the IT industry. We are a 360° IT innovations firm with profound expertise in Training, IT Consulting Services. Our aim is to empower businesses and individuals to achieve success through cutting-edge technologies and world-class domain knowledge. 
With over 5 years of expertise in the IT sector, Hatigen has flourished under the leadership of pioneers in the industry and is focused on the power of innovation through cutting-edge technology.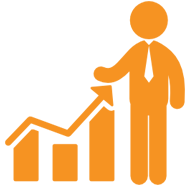 Our Vision
To create an IT ecosystem that connects key stakeholders with the latest technologies that will help create better solutions for a connected world
Our Mission
To aid, enhance and innovate in the IT domain at every step of the way through each of our four services.